About Long & Foster Real Estate
As the number 1 agent in our Devon office for the last 7 years I am a proud of helping many families sell and buy their homes. I have extensive knowledge of the area & process and love what I do. Before getting into Real Estate I worked in the corporate world selling various services. I never felt like it was the right fit. I had always done well but something was missing. It wasn't until I helped a friend buy their home did I realize that real estate combined my love of negotiating & selling and all things house. I love houses. I love big, small, ugly and beautiful. I come from a third generation of Real Estate agents so it is probably in the blood. I believe that owning a house is one of the greatest things you can do for yourself. So, if you need help – call me. I use every tool and I can to make the process as smooth as possible.
Real estate sales
Mortgage
Insurance
Home warranties
Inspections
Investment properties
New construction
Buying or selling residential real estate
"After all the Realtors we interviewed I felt like Sue was the right choice. We actually had fun looking at houses and she made the painful process of buying a house enjoyable. We hope to never move again but if we do we are calling Sue."
Jim, Berwyn, PA
"I never dreamed our home would sell as quickly as it did. Sue McNamara was a fantastic agent and one we would recommend to everyone. Sue gave us some great ideas for helping to get our house ready to sell. She also helped us determine a realistic listing price. We are so grateful for all of Sue's hard work and advice."
Carl and Debbie, Bryn Mawr, PA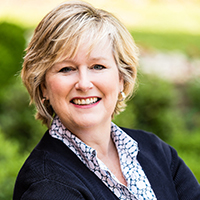 Sue Zomino McNamara
Realtor
Long & Foster Real Estate
Email
Company
: 610.225.7400
Cell
: 215.882.3989
I grew up in CT, went to high school in Mass, went to college in VA and moved to Philadelphia when I started working. Since that important move I have always lived on the Main Line from Ardmore to Wayne which I am grateful. It has been a wonderful place to live.
I am married to Dennis and we have two kids who are at Radnor High School. We also have our beloved pooch named Sammy. She might just be the love of our lives. But I do have other loves besides my family and dog. I love to read but only for pleasure. I love to garden but hate to weed (so I don't).
I love to plan a party. and interestingly I find music might be the most important ingredient to a successful one. My favorite singer without question is Pink. My favorite afternoon is one spent having lunch with friends and then relaxing on my patio with my book. Throw in selling a house or two and it becomes almost perfect!