About Divorce Coach
The coaching practice began in 2006 when a unsuspecting client asked for help with a divorce. Where to begin, who to hire, how to navigate were some of the questions posed. Five years later, it was full time, with a schedule bursting with clients and a bevy of questions. We daydream about weddings and marriage, but never expect our marriage to become one of the 50%. A coach should be the first call when making the trek from married to newly single.
Review financial information
Deal with custody concerns
Navigate the journey
Advocate for client
Negotiate like a Pro
Track progress
Identify & Refer professional services
Offer viable options & solutions
Ask leading questions
Celebrate every small victory
Divorce
Custody
Separation
Lawyer
Mediation
Coach
Amicable
"I felt Sheila offered an alternative perspective. She asked the questions that I could ponder, without telling me what to do. As the person being divorced, I often got mired down in the small details, whereas Sheila as the coach, was able to help me see the larger picture."
Kelle
"It was very helpful to keep me balanced and make rational decisions based on logic and not emotion. I was able to bounce many scenarios off of Sheila and due to her years of experience, she was able to provide solid sound advice. In my situation, she played more the role of a life coach as I was facing divorce, but haven't gotten divorced. She definitely added sanity and balance."
John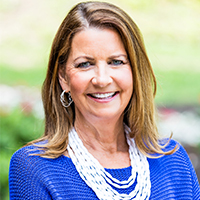 Sheila Brennan
Lead Coach
Divorce Coach
Email
Company
: 610.687.1414
Cell
: 781.760.4212
Sheila's been there – where you are right now! She was scared, concerned, worried, flabbergasted, horrified…she experienced those emotions and more. After a lengthy, contentious, litigious, expensive 4.5 year daunting divorce, she was on the other side and ready to help others. The combination of her formal education and practical experience makes her the most valuable member of your divorce team. She works with clients to create a powerful personal advocate – THAT'S YOU! It's all about knowing when to hold them, and when to fold them. It's a learning process…you're better off with Sheila along for the journey.