About the Law Office of Elizabeth Hyams
Established in 2015.
Previous experience:
McAndrews Law Offices, Berwyn, PA
Morgan, Lewis & Bockius, Philadelphia, PA
Montgomery McCracken Walker & Rhoads LLP, Philadelphia, PA
PECO Energy, Philadelphia, PA
Estate planning
Wills
Trusts
Powers of Attorney
Guardianship
Advance Medical Directives
Special Needs Planning
Special Needs Trusts
Estate planning
Wills
Special Needs
Power of Attorney
Trusts
"Liz Hyams is one of the smartest attorneys I have met during my professional career. She is a quick study. She does not waste time. She is an impeccable professional who is honest, ethical and effective."
A.G.
"Liz helped us with a power of attorney for our now 19 year old college student. She did a wonderful job working with our son and with both of us so we can now have the peace of mind that his affairs can be taken care of in an emergency. I can warmly recommend Liz in all matters of estate planning, wills as well as special needs. You will be in good hands!"
H.M.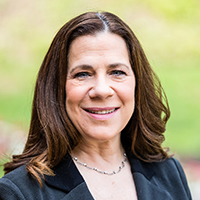 Elizabeth H. Hyams, Esq.
Owner
Law Offices of Elizabeth Hyams, LLC
Email
Company
: 484.393.5802
Cell
: 484.437.2373
I am originally from Philadelphia, and graduated from Germantown Friends School, the University of Pennsylvania and Georgetown University Law Center. I specialize in estate planning and special needs matters. While many law firms charge a high hourly rate, I dislike this practice. Instead, I am committed to providing clients – up front – with an individualized, flat fee proposal that results in the delivery of high quality and reasonably priced estate planning services.  Keeping costs predictable and reasonable is important to me, and so is making my services accessible – I routinely schedule meetings in the evenings or on the weekends, so that clients do not have to miss work in order to get their Wills and related documents prepared. I am also happy to travel locally to meet clients in their homes or offices if they prefer not to travel to Wayne.
I live in Wayne with my husband, three teenagers, and dog.