About Elan Interiors
Elan Interiors is a full-service interior decorating business, helping create beautiful, yet functional and thoughtful decor. Services are totally customizable. Whether handling a simple need, such as a single room consult or a color consultation, to more complex needs, such as redesigning an entire home, Elan Interiors helps take clients' places to the next level.
Interior decorating for residential homes
Color consultations
Furniture, lighting and rug selecting and sourcing
Interior Design
Interior Decorator
Decorating
Color
Decor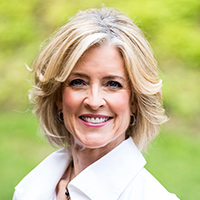 Sherry Hinerman
Owner
Elan Interiors, LLC
Sherry has been decorating homes in various capacities for 20 years.
Her approach to design is based on combining good design principles with each client's passions, lifestyle and home environment. By creating a home that is more functional and beautiful, while remaining uniquely personal to each client, she helps clients take their home from liveable to lovable. Sherry has been recognized as a winner or finalist for the Main Line Parent Love Awards in Interior Design in both 2016, 2017, 2019 and 2020.
When not immersed in designs and staging, Sherry enjoys travel and wine, including being a wine educator in her free time. She is married and lives with her husband in Devon.