About Path To Your Wellness
Leanne uses a variety of healing modalities including Reiki, Hypnosis, Emotion/Body Code Therapy, NLP and EFT to help clients relieve stress and gain control over undesired behaviors and mindsets by identifying and then healing the root causes. Leanne's goal is to help people be and feel their best mentally, emotionally and physically.
Reiki Energy Healing
Hypnosis/Hypnotherapy
Emotion/Body Code Therapy
NLP – Neuro-lingustic programming
EFT – Emotional Freedom Technique Tapping
Stress Management and Health Promotion
Hypnosis
Pain Relief
Behavior Modification
Stress Management
Energy Healing
Wellness
"At 51, I'm grateful for the half decade of life experiences – both the good and bad – that shaped who I am today. But I also see how they 'clogged the pipes' with negative energy that needed to be released. After a month of energy healing I'm feeling mentally healthier than I have in years (maybe ever). Today I feel less vulnerable to "taking the bait" from others or life in general. I really have no idea how this all works but I'm aware and grateful for the peace I'm feeling. Thank You!"
Gwenn M
"My son was suffering from serious first and second degree burns over the front of his body and wasn't expected to leave the hospital for 5 weeks. After Leanne did healing work on him, he was released in great condition after only 10 days. Now he has no real visible scars – we are amazed!"
Gloria D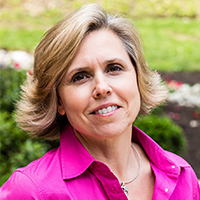 Leanne Miller Rush
Certified Holistic Health Counselor
Path To Your Wellness
Email
Company
: 610.240.9756
Cell
: 610.908.4011
Leanne is a graduate of the University of Maryland and worked in the healthcare industry before staying home to raise her children. While practicing yoga and meditation, she became interested in Reiki and received her Masters Attunement in 2005. In 2010 and she earned her Certified Holistic Health Counselor title from the Institute of Integrative Nutrition and then completed their Immersion graduate program.
In 2011, Leanne founded Path To Your Wellness offering individual healing and support tailored to clients specific needs. As her practice grew and evolved, so did her interest and understanding of energy healing. Her focus has been on developing various healing techniques and modalities. She became a certified Emotion/Body Code therapist in 2012 and a certified Hypnotist in 2017.
Leanne uses all of her knowledge and skill to help clients improve their emotional, mental and physical well being.