About LingoLearning
LingoLearning LLC was founded in 2010 as an after-school program to introduce foreign languages to elementary schools on the Main Line, PA. We have since then added on programs for all ages because we believe that you are never too young and never too old to learn a foreign language. All our classes are affordable and very interactive, combining movement, music and art with language learning.
LingoLearning offers a wide range of services and help with learning a language in new and effective – yet fun – ways.
Our program for preschoolers, LingoTots,  offers playful sessions for toddlers as well as bilingual story times at local public libraries.
LingoKids offers classes at the elementary school level in Spanish, French and German either before or after school.
LingoTeens works with middle and high school students, either within their schools or in small groups (especially popular with home schooled students).
LingoAdults is our program for all grown-ups; we offer small group conversation classes as well as special classes to support language learning in new and fun ways, e.g. French and Art for Seniors or Cantar en Espanol (Learn Spanish through Songs).
Spanish
French
German
Italian
Chinese
Language
Learning
Classes
Tutoring
Storytimes
"LingoKids puts young children in an immersion situation with native speakers – it is exactly what young brains are wired for, and they can pick up on accent and word context. Anyone can print out vocab sheets to do at home, but they learn way more from an immersion setting. Great foundation for further second language development!"
"I have been working on a semi-private basis with a LingoLearning tutor for a few months along with a colleague and we have had a wonderful experience. We travel to Mexico often for business and felt the need to be able to communicate in Spanish. Our tutor is an exceptional teacher when it comes to Spanish and is extremely patient with us and makes the experience fun. She teaches us about topics we feel are important to us and we enjoy going each week to enhance our new language even further."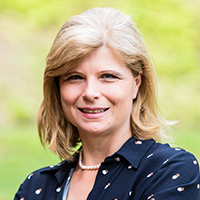 Helena Malarkey
Founder and CEO
LingoLearning LLC
Email
Company:
 484.318.8334
Cell:
 856.520.6126
Helena Malarkey started LingoLearning in the fall of 2010. She is the mother of three boys and was born and raised in Germany. In her first year of studies at the University of Heidelberg she met her husband, a foreign exchange student from the US. Having lived together in Germany for almost 8 years, the family relocated to the US in 2001. Helena has a German Law Degree and has also studied European Law at the University of Strasbourg, France. She has taken language classes in Salamanca, Spain and Oxford, England. She has been working as a local coordinator for Cultural Care Au Pair since 2006. Helena is raising her sons to be bilingual and is a strong advocate for cultural exchange. She is the founder of LingoLearning LLC because she strongly believes in the importance and benefits of knowing other languages in this more and more global world.
Women Empowering Business ©2019