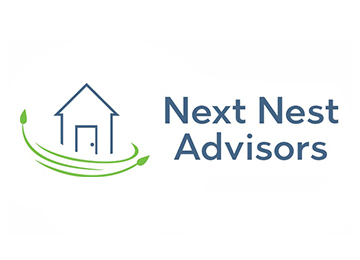 Next Nest Advisors
Senior Living Advisors
About Next Nest Advisors
Next Nest Advisors provides expertise and compassion to ensure that the next nest is the best choice, tailored to the specific needs of you or your loved one.
When you've decided it is time to relocate yourself or a loved one to a senior living community, it is easy to be overwhelmed by the many 55+, continuing care, and fee-for-service options available. And once you have identified where to move, the process of leaving a home of many years can seem overwhelming.
Next Nest Advisors is here to help with every step of the process from finding the perfect senior living community, to preparing your house for sale, to moving you into your new home. We provide as much support as you need; it is entirely up to you. Next Nest Advisors creates an easier transition when you decide it is time to move.
"Catherine was a steady voice that helped get our father placed in a proper facility quickly. Her knowledge of the options, process, procedures and requirements was extremely helpful and reassuring during a hectic and difficult time for the family. We look forward to working with Catherine in the future."
DB
"I appreciated Catherine's kindness, understanding, time, knowledge & research. I was thankful she went with me to visit various communities during a lonely, stressful & emotional time."
KD