About BLOOM
We provide custom floral arrangements using fresh, high quality materials.
Our designs go beyond the expected. We strive to combine beautiful natural materials, looking to nature for design inspiration and sometimes adding unexpected elements. Arrangements may be lush and overflowing, minimalist modern, tropical or monochromatic. We listen to your wishes and make recommendations when appropriate.
We design and install custom floral designs for weddings, events, house parties, proms and tea parties.
In addition to fresh floral arrangements, BLOOM also designs and installs planters for outside during the summer or inside for the winter holidays. Planters are long lasting and easy to care for with detailed instructions.
Centerpieces
Wedding
Bouquets
Boutonnière
Floral Jewelry
Indoor and Outdoor Planters
"The flowers were amazing. We got so many compliments!"
Susan, 2018
"I am so happy to host an event – to have an excuse to order arrangements from you!"
Heather, 2017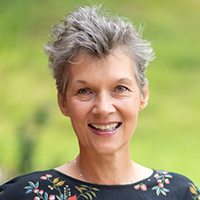 Susanne Hay
Owner
BLOOM
The creative director and owner of BLOOM is Susanne Hay. A native of Germany, Susanne studied Biology at Ludwig Maximillian University in Munich and has a lifelong love for nature and gardening. She received a certificate for floral design from Longwood Gardens in Pennsylvania and continues to take classes with visiting floral designers from around the world. She exhibits at local flower shows including the Philadelphia Flower Show where she entered several blue ribbon winners in competitive design classes in 2016, 2017 and 2018.
Women Empowering Business ©2019