About BeBalanced Hormone Weight Loss Center
At the BeBalanced Center we focus on Natural Hormone Balancing. This is a non-medical approach to helping women naturally balance their hormones in order to lose stubborn weight quickly while simultaneously resolving other hormone related symptoms with mood, sleep, and energy. Our program also helps women manage their PMS and menopausal symptoms. We use a hormone balancing diet of whole foods coupled with natural supplements and homepathics. It's a holistic program that also tests for food sensitivities, cleans the liver and improves gut function.
Natural Hormones Balancing, Weight Loss
Hormones
Weight loss
"I joined the program last November because I just wasn't feeling right — my headaches were just getting hard to handle. 5 months later, and what a difference! I feel better, more energized, balanced…and lost 15lbs to boot! Although my goal wasn't to lose weight, by educating myself of what foods worked for me (and those that didn't), the physical effect of stress, I have a new "normal" that feels more like my old self. Would highly recommend this program, especially for women in their 40s – 50s."
Jill H.
"I began my journey with Be Balanced on January 1, and found it to be an amazing program. It was incredibly easy to go through the diet; I had no hunger and an amazing amount of energy. I lost 22 lbs in the month of January and lost an extra 3 lbs with continued support from Be Balanced.
9 months later, I have maintained the weight loss and am enjoying the cleaner, more flavorful way I eat. I never feel deprived and am so happy with the lifestyle change. Thank you, Be Balanced!"
Karen L.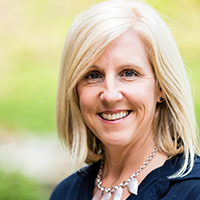 Amy Reardon
Owner
BeBalanced Hormone Weight Loss Center
Email
Company:
610.525.0555
Cell:
267.625.5967
Health and wellness was always an interest of mine, and jobs helping people was always something I found myself doing. The opportunity to open a BeBalanced Center presented itself after doing the program myself and working at a local center. I am proud to be the owner of the Bryn Mawr location and I love going into work each day to help people both look and feel better!